Why choose Anglo Adhesives as your bespoke adhesive manufacturer?
March 02, 2022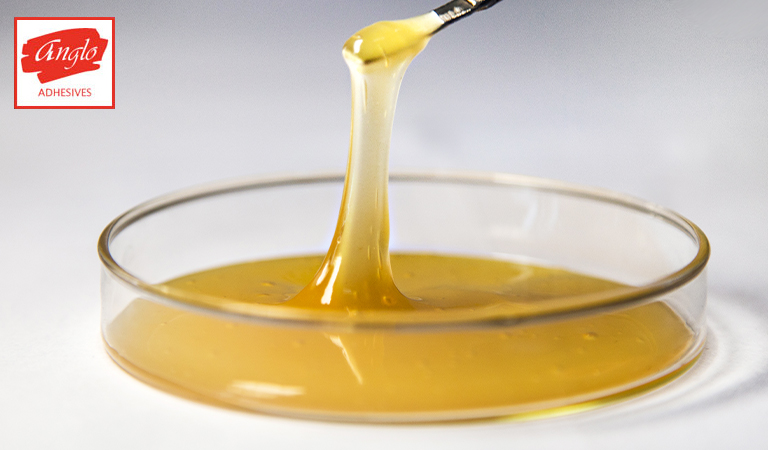 Whether you have a new bonding application, want to launch a new product or need a tailor-made adhesive to solve a bonding or production problem, there are lots of reasons why you might wish to partner with an adhesive manufacturer.
With over 100 years in the industry, Anglo Adhesives is a name you can trust. We've gained a reputation as reliable bespoke adhesive manufacturers, offering a completely customisable service for companies of all sizes.
Our UK-based manufacturing plant and research laboratory allow us to take complete control of the process, from product development right through to manufacture, labelling and packaging. This means that every adhesive we produce is of the highest quality and meets all the necessary safety standards.
Read on to learn more about our bespoke adhesive manufacturing service and how it can support your business.
---
Bespoke adhesive manufacturers
While our range of products covers a wide variety of sectors and applications, sometimes a unique solution is needed.
We offer a bespoke adhesive manufacturing, labelling and packaging service, giving our customers access to an expertly crafted one-of-a-kind adhesive designed specifically for their needs. Anglo Adhesives has been around since 1905, during which time we've developed countless formulae for sectors as broad-reaching as sign bonding and POP, construction and leather goods, so we know just about everything there is to know about adhesives.
Whether you need expert advice on our ready-to-buy range, or you'd like to discuss your bespoke adhesive requirements, we offer first-class customer service and technical support.
---
Contract filling for adhesives
We're not just adhesive manufacturers; we also provide contract filling and packaging services, offering a flexible approach for every customer.
Our high-tech filling and packaging equipment allows us to fill any container with any product, regardless of quantity. While many major chemical, paint and adhesive manufacturers often require large batch runs, we offer batch runs of all sizes, both large and small.
For smaller volumes, we can also source appropriate containers, labels and packaging components to ensure that the finished product meets your exact requirements.
---
Toll adhesive manufacturing
Our toll manufacturing service is ideal for companies looking to outsource the manufacture their own formulations and keep costs down.
Setting up your own facility for adhesive manufacturing can be expensive and time-consuming. As well as the costs associated with obtaining staff, new premises, equipment, PPE, and health and safety considerations, a lot of time is required for setup, staff training, product development, and optimising processes for efficiency.
By partnering with Anglo Adhesives, you get access to state-of-the-art equipment, expert technicians, and the knowledge gained from over 100 years as an expert adhesive manufacturer in the UK. All this adds up to a better finished product at a fraction of the cost, and with none of the hassle of manufacturing it yourself.
---
Adhesive manufacturing and development
We're dedicated to research and development, allowing us to explore new solutions to problems and create new adhesive formulae to meet the growing demands of a variety of markets.
Our expertise in product development provides a variety of benefits to our customers. Firstly, it means that they always have access to high-performance adhesives at the best possible prices from adhesive manufacturers they can trust. Secondly, it allows us to create a tailor-made solution to meet their needs with the confidence that the final product will be of the highest quality.
Whatever you need, you can be sure that the experts at Anglo Adhesives can come up with the perfect solution.
---
Your adhesive manufacturer in the UK
If you'd like to take advantage of our expert adhesive manufacturing service, simply get in touch and we'll be happy to discuss your requirements.