PVC & The Future…
September 17, 2019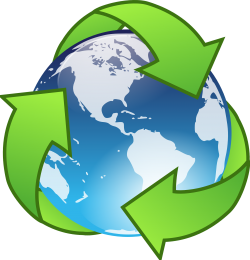 Businesses are using PVC in manufacturing processes creating a variety of different products but with the issues regarding waste PVC, companies are looking at other recyclable materials to use instead.
One of the alternative materials is PET (Polyethylene Terephthalate) which can be recycled far more easily.
As yet there are no suitable adhesives for use with PET. The adhesives either do not bond or they cause the PET to bloom, turning white instead of producing a clear bond.
Companies have looked at using Hot Melt Adhesives (PUR) & Cyanoacrylate adhesives (super glue), though these adhesives have several disadvantages too.
PUR's (Reactive Polyurethane Adhesives) require a lot of investment with new machinery, clean down is also difficult & the adhesive is also expensive as a clear adhesive is required.
Cyanoacrylates are also expensive & even though the bonds are initially good & clear, they are not very flexible, hence the bonds are brittle & come apart easily.
It is because of this; Anglo Adhesives have been working tirelessly to develop a suitable solution to this bonding problem. Extensive test work has been & is being conducted to be able to offer customers an alternative bonding system for this material, which could well be the future of packaging.
Our chemists are working closely with our customers, so we are fully briefed on their needs as well as being able to enhance production process & efficiencies with today's modern manufacturing facilities.
Very shortly we will be introducing the products we have developed to the market and we are looking forward in anticipation of great success. Watch this space!!
You can read more about our product development & other company news on our blog by clicking here.
Stay up to date with the latest from Anglo HQ on Facebook, Twitter, LinkedIn & Instagram.
If you currently use our products, please feel free to tag us in your work. We love to see our customers creations & you may feature on our social media channels too!
You can get in touch with our team on our Contact page here.