Company Announcement: Keeping it in the family
December 22, 2021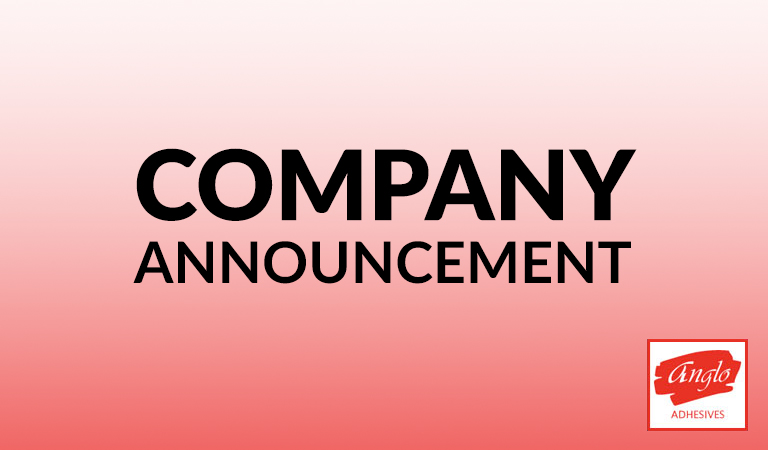 We are pleased to announce that on 1st December 2021 our Managing Director, Charlotte Davey acquired the whole of the shareholding of Anglo Adhesives & Services Ltd. Those of you that know Charlotte and the Anglo set up will be aware that she has dedicated all her working life to the company and over the last couple of years gradually taken over the running of the company during Peter Kinder's practice run at retirement.
"Acquiring Anglo felt like the most natural thing to do not only because I've been with the Company all my working life, but because it was the right time for both Peter and I. Thankfully I've had quite a bit of time to prepare for this moment which has made it a seamless transition for myself and all the team.
Anglo is a well-established solid business, with a huge amount of potential and with such strong foundations I'm very excited at taking the business as far as I possibly can with the great team we have in place.
I will continue to run the business with the family ethos as Peter and I have done since we
reformed Anglo back in 1999, and I am deeply touched that this change of ownership feels to Peter like he's keeping the business in the family.
Peter will still be available on a consultancy basis for a little while yet and I've no doubt as a friend there on after to see how we're getting on …. Glue will always be in his blood so to speak!
For now, I would like to thank all our customers for their most valued business, loyalty and support and although we find ourselves in extraordinary challenging times right now, I assure you all that is very much business as usual from all the team at Anglo"