Follow Your Dreams Charity Donation
July 04, 2019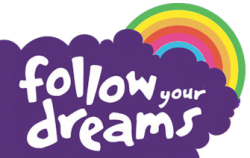 We recently were contacted by Veronica Preece, who is Fundraising Assistant at Follow Your Dreams, to find out if we would be able to donate some items to the Charity.
Follow Your Dreams is a national charity operating in England and Wales that inspires children and young people with learning disabilities to follow their dreams.
We talked with Veronica about which of our products would be suitable for the charity & the work that they do & have been able to donate some of our Artcraft Magic Purple Glue Sticks & some Artcraft Foam Pads which will be used for craft projects in their 'LifeWise' project.
LifeWise is a project run by Follow Your Dreams Charity aimed at people with learning disabilities 18+. They hold a weekly session focusing on health, wellbeing and independence in Llantrisant, RCT covering a series of planned new experiences designed to develop skills, instil self-confidence and create a "can do" attitude. LifeWise participants will gain confidence, become motivated to take the next step and believe in themselves that they can make a useful contribution to society.
Anglo Adhesives are incredibly proud to be able to make a donation to support such a worthwhile charity & hope that it helps to inspire a young person to follow their dreams.
You can stay up to date with the latest Anglo Adhesives news & blogs
on Facebook, Twitter, LinkedIn & Instagram.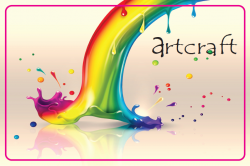 Interested in our Artcraft Products?
You can contact our team by clicking here.
Find us on Facebook, Twitter & Instagram.
Don't forget to tag us in your creations to be featured on our Social Media!