Extru-Fix – Extruded Acrylic's Bonding Solution
February 20, 2020
Extru-Fix is a versatile, single part solvent weld adhesive. As one of the longest standing products in our range of adhesives for acrylics, Extru-Fix is well known and widely used in the sign making and point of sale industry.
Designed for the rapid bonding of Extruded acrylic, Extru-Fix has been specially developed to reduce the problems of rapid drying and 'skinning' which commonly occur in solvent based adhesives.
Below we have a brief overview of the product and its benefits.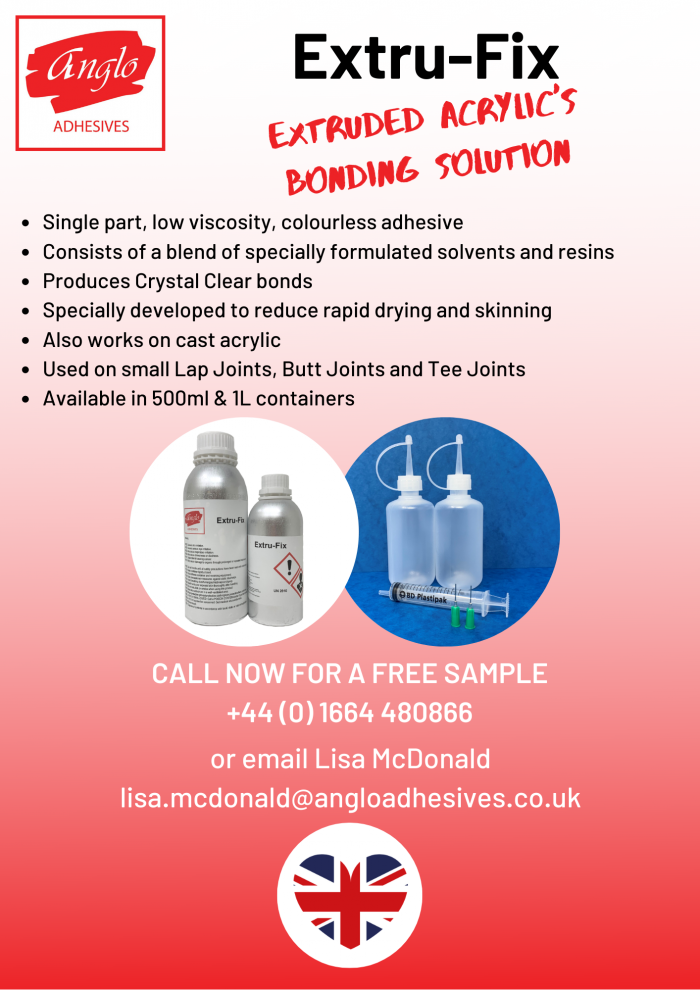 To request a free sample or to place an order
Call +44 (0) 1664 480866
or email Lisa McDonald at lisa.mcdonald@angloadhesives.co.uk
For technical advice
Call Terry Lake on +44 (0) 1664 480866
or email terry.lake@angloadhesives.co.uk
You can also fill out our contact form by clicking here.
Stay up to date with our latest product news on LinkedIn, Instagram & Facebook.