Celebrating Success!
May 20, 2019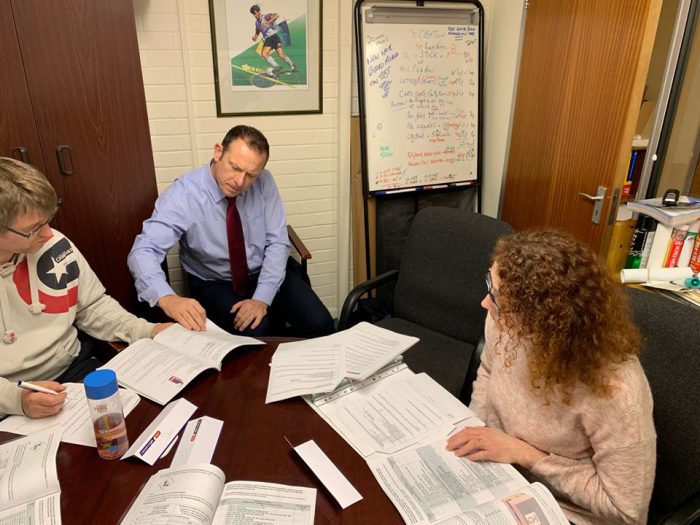 Following the ADR training undertaken at the beginning of April, last week Anglo Adhesives CEO Peter Kinder presented certificates to the team members who took part in the course and completed the exam.
The five members of the Anglo team are from a range of roles across the company giving us a broad understanding of how solvent based adhesives must be packaged & handled regardless of who is arranging for shipments to be sent out.
ADR is the European Agreement concerning the International Carriage of Dangerous Goods by Road and as a company who are committed to manufacturing and selling solvent based adhesives, Anglo Adhesives take our responsibility in this area very seriously.
The course covers each of the five team members for a two year period. This means that we are regularly training our staff on the importance of the safe packaging & transport of our products and ensuring that our shipments are sent out in accordance with new updated regulations.

Interested in talking to us about solvent based adhesives?
Give our experienced team a call on +44 (0) 1664 480866 and we'll be able to give specific advice and guidance to suit your needs
Alternatively, our contact page can be found here.
You can also stay up to date with our latest company news & blogs on
Facebook, Twitter, LinkedIn & Instagram.