Specialist bonding agent manufacturer with over 100 years' experience
April 01, 2022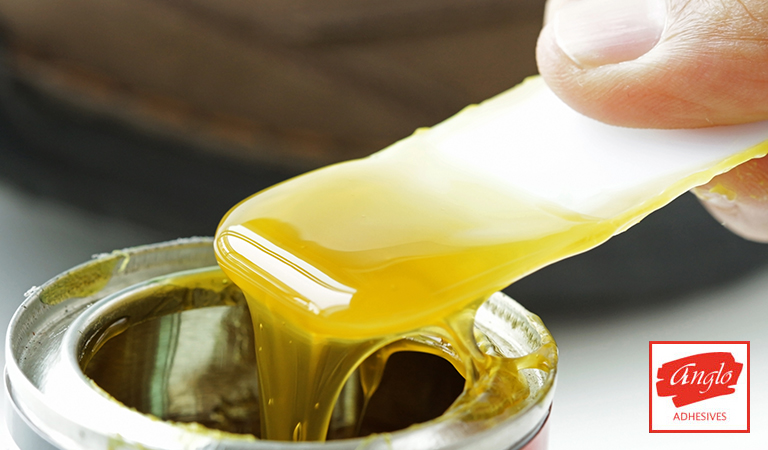 Anglo Adhesives is a specialist bonding agent manufacturer with over 100 years' experience in creating the highest-quality adhesives on the market.
We're proud of our reputation as a leading manufacturer and supplier of adhesives, bonding agents and related products, as well as offering a toll manufacturing service and whitelabel products.
Read on to learn more about why we're one of the UK's leading bonding agent suppliers, and how our expertise can support your business.
---
Experts in bonding agent manufacturing
Throughout our history, we've worked with industries of all types, covering everything from the Ministry of Defence to arts and crafts. This has allowed us to expand and develop our product range, giving us the hands-on expertise required to create the right bonding solution for any application.
We made our start in the footwear industry back in 1905, using traditional methods to help craftsmen to create some of the world's finest shoes. Over the years, our processes have evolved, allowing us to position ourselves firmly as one of the leading bonding agent manufacturers servicing this industry in the UK 
At our onsite laboratory and state-of-the-art testing facility, we're dedicated to carrying out continuous product development to ensure that our bonding agents and adhesives are always at the forefront of the market. And as members of the British Adhesives and Sealants Association, you can be sure that our products conform to all relevant safety standards.
---
Bespoke bonding agent manufacturers
At our manufacturing facility in Melton Mowbray, we're able to produce adhesives to order, including creating custom solutions for our clients.
Whatever the application, our expert bonding agent manufacturers are able to understand your requirements and develop a completely bespoke formula backed by over 100 years' experience.
When you engage Anglo Adhesives as your bonding agent manufacturer, you can be sure that everything from the formula through to the final packaging is of the highest quality. As we own and operate our production facility right here in the UK, we're able to take complete control of the manufacturing process from concept to delivery.
This allows us to offer completely bespoke products, batch runs of all sizes, and even whitelabelling services for those looking to become a bonding agent supplier without the hassle of managing product development and production themselves.
---
SBR bonding agent manufacturing
SBR, or Styrene Butadiene Rubber, is a water-resistant bonding agent with many practical applications, making it a highly versatile adhesive.
It's particularly useful for manufacturing implementations where moisture is a factor, as SBR is not water soluble once it dries. We're the trusted SBR bonding agent supplier for a variety of industries, including construction, leather goods and furniture manufacture.
Anglo Adhesives is an SBR bonding agent supplier with a variety of products available to meet the needs of our customers. Over the years, we've invested in product development to create an extensive range of high-quality SBR bonding adhesives, including sprayable, water-resistant, heat-resistant and non-flammable options.
---
Trusted bonding agent suppliers
Our extensive history in bonding agent manufacturing is one of the reasons why Anglo Adhesives is a trusted name in the industry.
We take our position as industry leaders very seriously, and we're always happy to share our expertise with others, helping them to solve problems quickly and efficiently. Whether through bonding agent supply, the development and manufacturing of bespoke formulae, or offering technical support for our customers, we're always happy to help.
If you'd like to learn more about our product range, or if you have a custom bonding agent manufacturing request, give us a call on +44 (0)1664 480866 and we'll help you in whatever way we can.