BBC's The One Show Visit The Home of Anglo Adhesives
November 14, 2019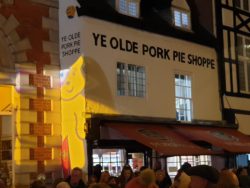 Yesterday the market town of Melton Mowbray, home to Anglo Adhesives, played host to BBC's The One Show and their Children In Need fundraising team taking part in the annual Rickshaw Challenge.
The team, made up of six young people, presenter of The One Show, Matt Baker and of course Pudsey himself, are cycling 400 miles from Holyhead to London in just Eight days to raise funds for Children In Need.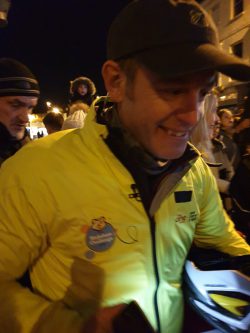 Yesterday, Team Rickshaw cycled from Matlock in Derbyshire to Melton Mowbray where they stopped for the night before making the journey to Bedford today. A huge number of the residents of Melton Mowbray and some of the Anglo team went down to show their support to the riders and to Children In Need.
So far, Team Rickshaw have raised around £2,000,000 for Children In Need which is an incredible feat in just 6 days.
Go Team Rickshaw – Anglo are supporting you all the way!
You can read more about our  company news on our blog by clicking here.
Stay up to date with all of our company news and blogs on Facebook, LinkedIn & Instagram.
If you currently use our products, please feel free to tag us in your work. We love to see our customers creations and you may feature on our social media channels too!
You can get in touch with our team on our Contact page here.