Anglosol is now the main acrylic sign adhesive used in the UK
February 10, 2022
This has to be the best customer quote for acrylic sign adhesive of the year so far…..
For further information on our range of Adhesives & Cleaners please contact us on 01664 480866 or sales@angloadhesives.co.uk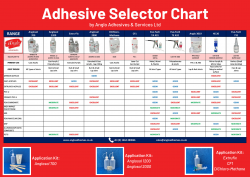 Undoubtedly, we are thrilled to share what may be the most laudatory customer endorsement for our acrylic sign adhesive thus far this year. Such positive feedback is a testament to the excellence of our product and the satisfaction it brings to our valued customers.
Our acrylic sign adhesive, a standout in our comprehensive range of adhesives and cleaners, has been garnering praise for its exceptional performance and reliability. Crafted with precision and designed to meet the diverse needs of our clientele, this adhesive is a top-tier solution for securing acrylic signs with finesse and durability. The accolades we receive from customers serve as a source of pride and motivation, spurring us to maintain the high standards that have come to define our products.
Acrylic signage is a popular choice across various industries, known for its clarity, versatility, and modern aesthetic. However, ensuring a secure and lasting bond is crucial for the integrity of these signs. Our acrylic sign adhesive has proven time and again to be the adhesive of choice for professionals and enthusiasts alike.
For those seeking more information about our extensive range of adhesives and cleaners, we invite you to reach out to us. Our dedicated team is ready to provide comprehensive details, answer queries, and assist in choosing the right adhesive solutions tailored to your specific requirements. You can contact us at 01664 480866 or via email at sales@angloadhesives.co.uk.
At Anglo Adhesives, we are not just purveyors of products; we are partners in your adhesive success. Join the ranks of satisfied customers who have experienced the difference our acrylic sign adhesive can make, and let us be your trusted ally in achieving optimal results for your projects.