Anglo PIB Rapid Weld – A Superior Welding Agent For PIB Sheeting
March 10, 2020
Anglo PIB Rapid Weld is a rapid bonding, fast evaporating solvent based welding agent for the effective lagging of pipework.
Developed for the insulation, building and construction industries, Anglo PIB Rapid Weld is used extensively for bonding PIB as well as joining PIB Sheeting to protect insulated products when lagging pipework. The ease of use has made this product a market leader for many years.
Available in easy to handle 2.5L and 5L containers.
Below we have a brief overview of the product and its benefits.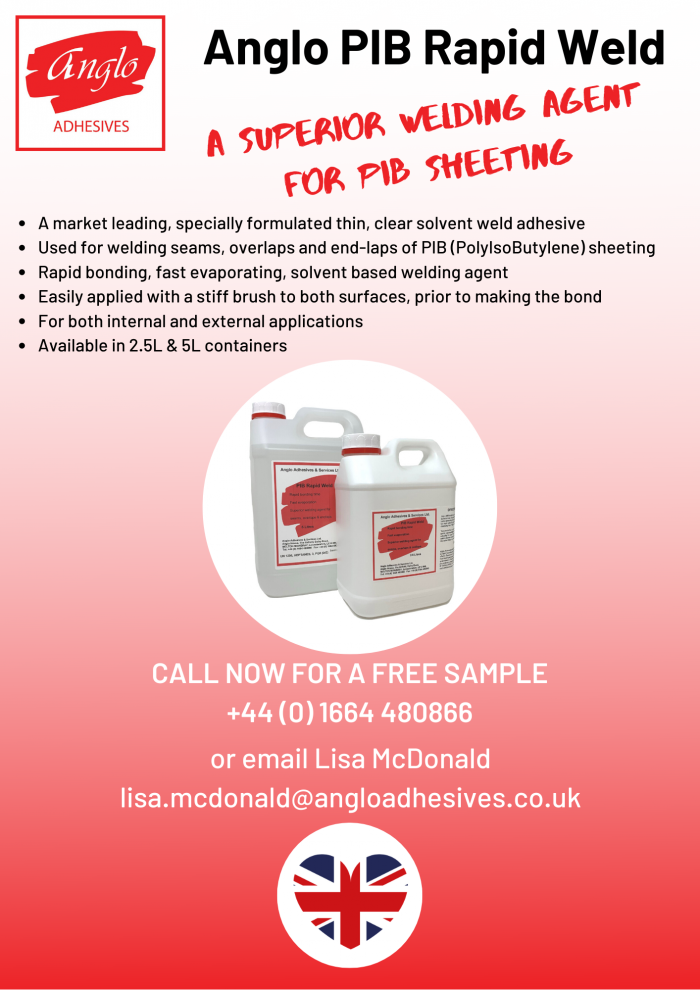 To request a free sample or to place an order
Call +44 (0) 1664 480866
or email Lisa McDonald at lisa.mcdonald@angloadhesives.co.uk
For technical advice
Call Terry Lake on +44 (0) 1664 480866
or email terry.lake@angloadhesives.co.uk
You can also fill out our contact form by clicking here.
Stay up to date with our latest product news on LinkedIn, Instagram & Facebook.