An adhesive supplier you can trust
February 01, 2022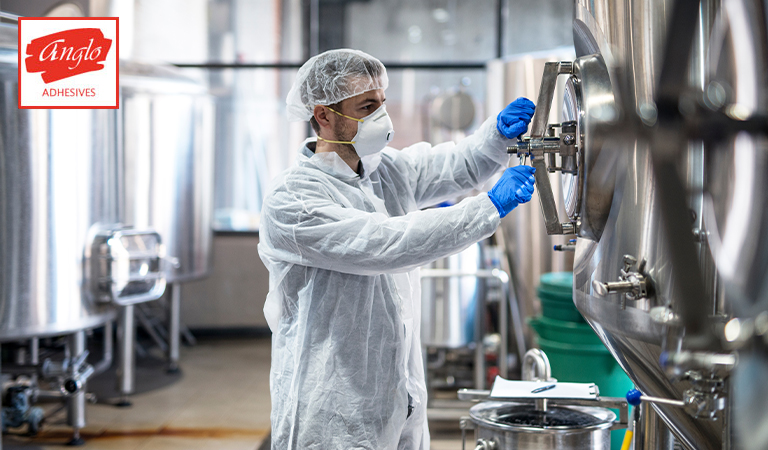 Whatever industry you're in, finding the right adhesive supplier is an important job, giving you the peace of mind that the products you produce are safe, practical and up to the standards your customers expect.
With over 100 years of experience, Anglo Adhesives is a specialist adhesive supplier in the UK offering a wide range of products and services to support your business.
---
Specialist
adhesive suppliers
Anglo Adhesives has been around since 1905, so we've had the opportunity to manufacture and supply adhesives for a variety of industries. This has allowed us to cement our position as one of the UK's leading specialist adhesive suppliers.
We have developed a wide range of adhesives and related products for a variety of specific needs, industries and applications, including:
---
Innovation in
adhesive supply
We're dedicated to innovation and product development, so we're always at the forefront of the fast-moving adhesives market.
Research forms a major part of our product development programme, allowing us to keep up-to-date with alternative materials and formulae. Our commitment to continual innovation means that we can develop fresh solutions to problems while offering high-performance products at competitive prices. By regularly reviewing our range, we can make sure that we offer the products that are needed in the markets we supply.
Thanks to our rich experience in a variety of market sectors, we have a greater understanding of what makes a successful formula for just about any application. This gives our customers the confidence that our adhesives are not only suitable for the specified purpose, but that they exceed expectations.
---
Bespoke
adhesive supply
Our range of ready-made products is extensive and has been painstakingly developed to provide the best options for our customers. However, sometimes a bespoke solution is required.
Anglo Adhesive's vast experience in the industry means that we have all the tools and expertise needed to develop and manufacture custom products for your specific needs. By manufacturing products right here in the UK at our own facility, we can control everything from the raw materials and batch size to labelling and packaging.
Whether you're looking to branch out into manufacturing without the unnecessary additional costs of running your own facility, or you need a bespoke adhesive to produce goods for your customers, we can supply you with whatever you need.
---
UK Adhesive suppliers
Anglo Adhesives is an adhesive supplier in the UK, giving you the confidence that we take quality and safety very seriously.
We are active members of the British Adhesives and Sealants Association (BASA) and certified to ISO 9001 for Quality Management. As a result, you can count on us to comply with global and statutory regulations about labelling, storage and disposal.
Our laboratory features state-of-the-art testing equipment, allowing us to make sure that the adhesives we supply surpass the performance characteristics required by Ministry of Defence specifications.
---
Your
adhesive supplier
Whether you're looking to purchase from our range of ready-made products, or you need support developing and manufacturing a bespoke adhesive, we'd love to hear from you.
If you're not sure what you need, we're more than happy to provide technical support and advice to recommend the right adhesive for your application or discuss a bespoke solution.